Mouna Karray. The Rope
Salimata Diop
IAM Intense Art Magazine #01
automne hiver 2014
(…) She offers us a view of the transition between life and the entry into Hell. This journey takes place in a forest not so different from the one in which Dante begins his voyage(…)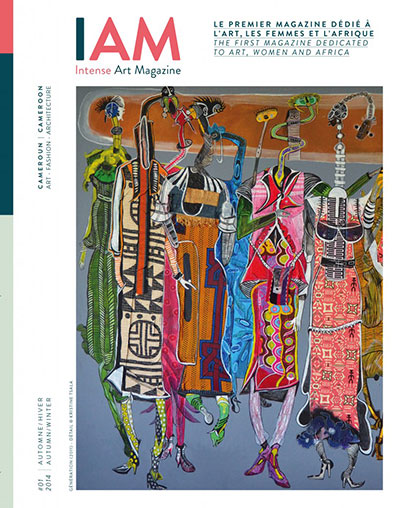 Personal Hell
Tunisian photographer Mouna Karray, like Dante, puts herself on stage in The Divine Comedy. She offers us a view of the transition between life and the entry into Hell. This journey takes place in a forest not so different from the one in which Dante begins his voyage:
"At the midpoint of life's journey
I wandered in a dark forest
Where the right path was lost."
As usual, Mouna Karray instinctively maintains black and white as a primary clash of colours. However, within this framework, the artist rejects the Manichean interpretation that is traditional in Christian art, opposing good and evil: she boldly places a mystical light at the centre of the work. The imagery suggests another world that exists beyond life: here there are no boundaries, just an unlimited space in which one wanders – a forest. The over-exposed image dazzles at the centre of the space, and the path traced by the rope dissolves into limbo, leaving the material nature of space and time undefined.
The forces exerted at each end of the rope come from a single person and cancel each other out: this mutual resistance maintains an absurd equilibrium, that of the human condition, trapped in a despairing and doomed attempt to overcome the self. The artist's image brings to mind Sisyphus pushing a boulder uphill or the Danaids, condemned as an eternal punishment to carry water in a sieve.
Salimata Diop
The Rope, exhibition view "The Divine Comedy", MMK, Frankfurt, 2014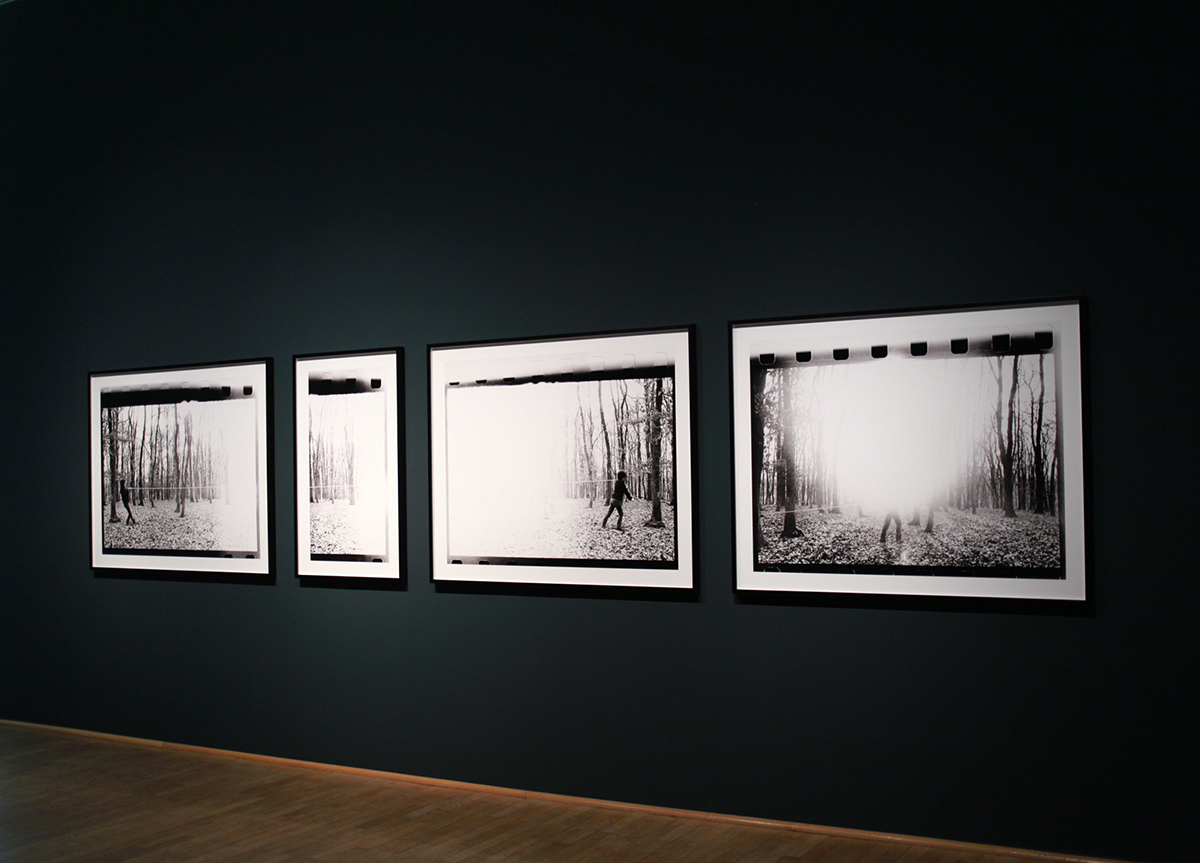 IAM DANS LE MONDE / FRANCFORT : LA DIVINE COMÉDIE
MOUNA KARRAY, THE ROPE
Enfer Personnel
Mouna Karray, photographe tunisienne, se met en scène tout comme Dante dans La Divine Comédie. Elle nous propose un regard sur la transition entre la vie et l'arrivée aux Enfers. Ce passage est transposé dans une forêt qui n'est pas sans rappeler celle où Dante commença son voyage:
« Au milieu de la course de notre vie,
Je perdis le véritable chemin,
Et je m'égarais dans une forêt obscure. »
Comme à son habitude, Mouna Karray retient d'instinct le noir et le blanc comme confrontation primaire des couleurs. Toutefois, dans cet espace, l'artiste refuse l'interprétation manichéenne propre à l'imagerie chrétienne opposant le bien et le mal : elle place audacieusement une lumière mystique au centre de l'œuvre. L'imagerie renvoie à un ailleurs, une fois passée la frontière de la vie : ici, plus de frontières, seule l'errance subsiste dans un espace non délimité par excellence, celui de la forêt. La surexposition centrale de l'image éblouit l'espace et le chemin tracé par la corde disparaît dans les limbes, rendant floues la matérialité de l'espace et l'existence du temps.
Les forces exercées de chaque côté de la corde sont celles d'une seule et même personne et s'annulent fatalement : cette résistance face à soi-même maintient un équilibre absurde, celui de la condition humaine, dans une tentative désespérée et vouée à l'échec de se vaincre soi-même. L'artiste rejoint ainsi Sisyphe et les Danaïdes au tonneau percé dans leurs supplices infernaux.
Salimata Diop